Subaru Service Center

in Asheville, NC
With regular maintenance, your Subaru will keep you on the road to adventure. Schedule service today.
Services We Offer
Our service center is equipped with state-of-the-art equipment to inspect and maintain your Subaru's vital systems. We'll change your oil and other vital fluids, inspect and service your brakes, and ensure your battery is in top form so it's ready when needed. Your tires require regular inspection, rotation, and occasionally alignment. We have you covered.
Our certified technicians can perform season maintenance, keeping your Subaru up for the challenges each season brings.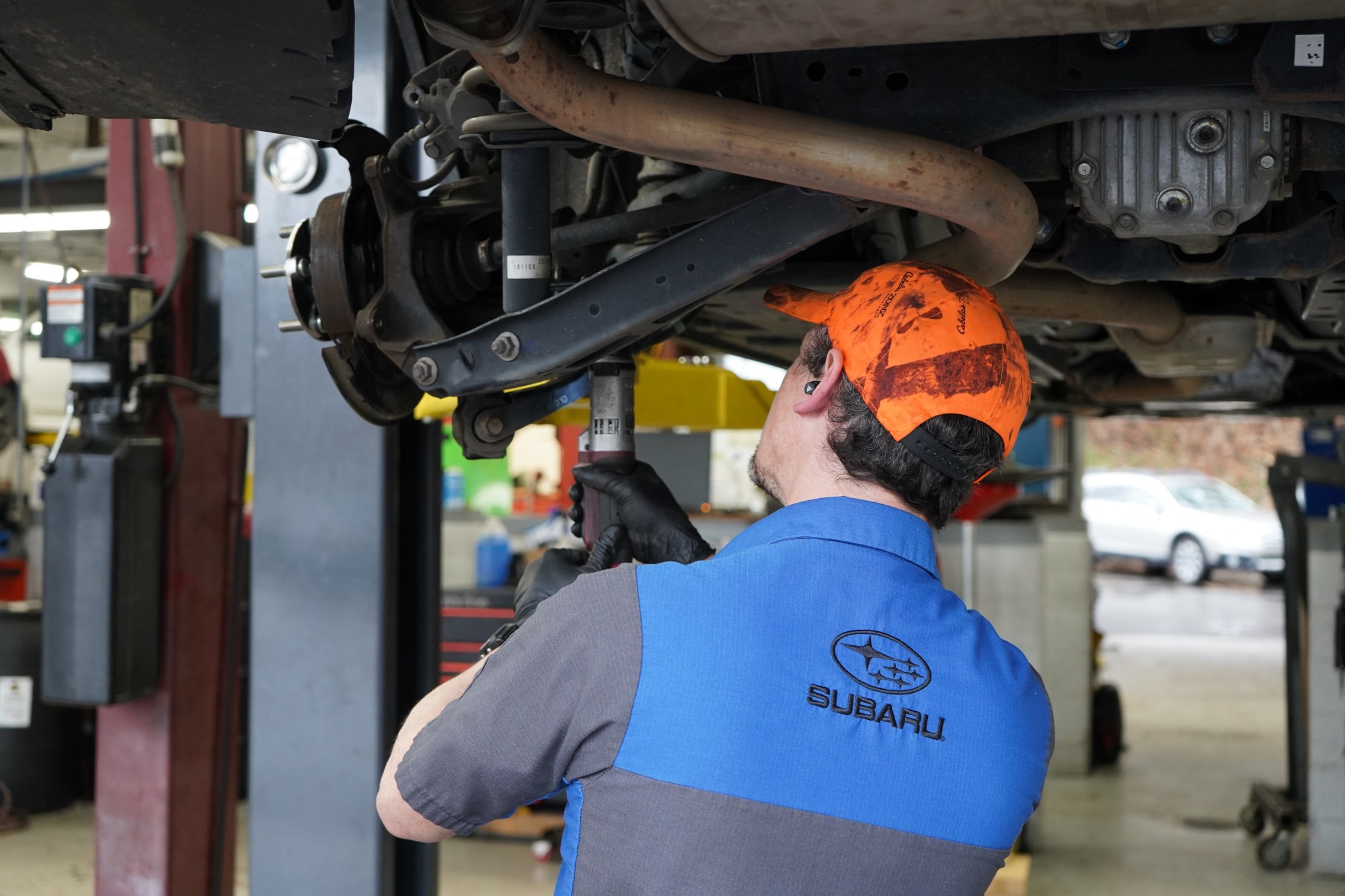 Your Authorized Subaru Service Center
At Prestige Subaru, our factory-trained technicians have been qualified by the most advanced Subaru technical instructors. Equipped with specialized tools and state-of-the-art equipment, you can be sure of an accurate diagnosis and repair using genuine Subaru parts. With the added savings of our Subaru service coupons, you know Prestige Subaru has your safety, satisfaction, and comfort at the top of our priorities.
Schedule Service