Welcome to the Prestige Family Rachel Mongno and Congratulations on your new 2019 Subaru Forester, assisted by Internet Sales Manager - Dereth Wilson.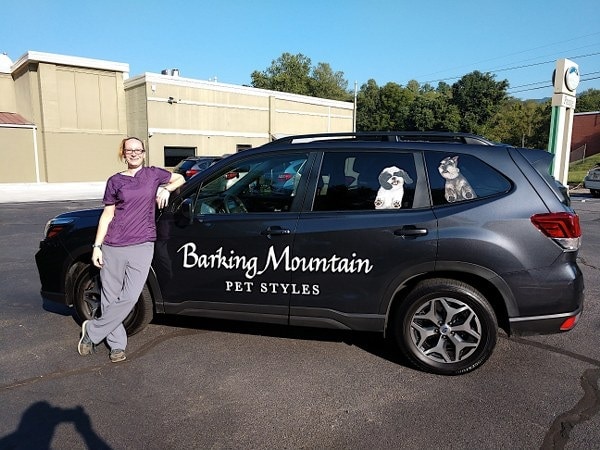 Rachel is the Owner/Operator of Barking Mountain Pet Styles, (www.facebook.com/barkingmountainpetstyles/) and travels to her clients regardless of road conditions. Often times clients live up in the mountains and the roadways are not accessible by just any vehicle.
She loves her new Forester as it is able to fit her pets, all her equipment and is able to get anywhere she needs to. We appreciate you choosing us Rachel & know you will love every mile of your new Subie.