Welcome to Subieville Darlene and congratulations on your new Forester, assisted by Internet Sales Manager - Tonya Moneymaker.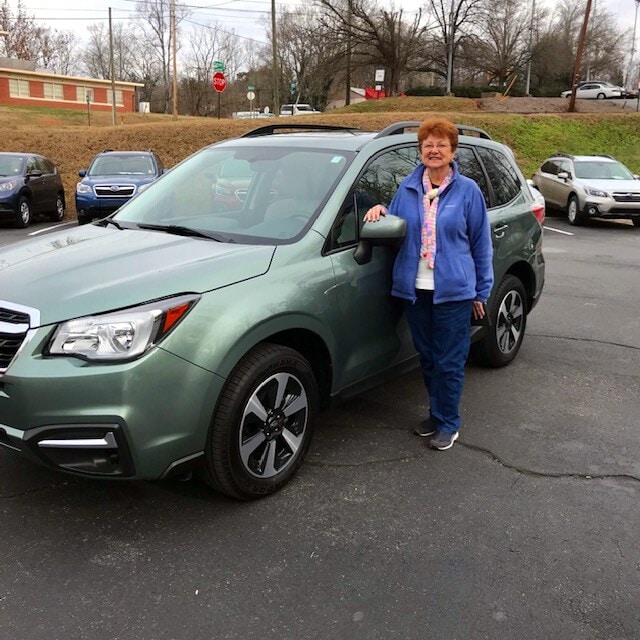 Darlene just moved here from Florida and decided that her beloved 2007 Cadillac would not do so well in the mountains.
She was such a pleasure to work with. Thank you Darlene for trusting us to find the best vehicle for you.