Welcome to the Prestige family Maggie. Congratulations on your new Crosstrek, assisted by Internet Sales Manager - Tonya Moneymaker.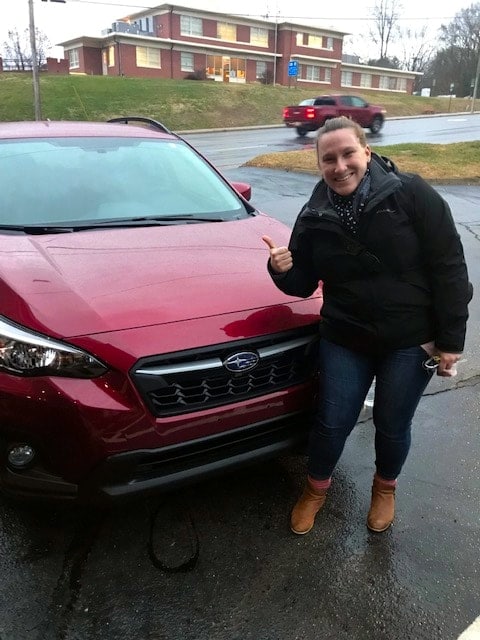 Maggie needed a safe reliable car to get her to the hospital for her patients. The Crosstrek was the perfect fit. The AWD and XMode get her to work safely.
Thanks for your business Maggie.