Welcome to the Prestige Family Ashley and Congratulations on your new 2018 Subaru Impreza, assisted by Sales Specialist - Buck Davis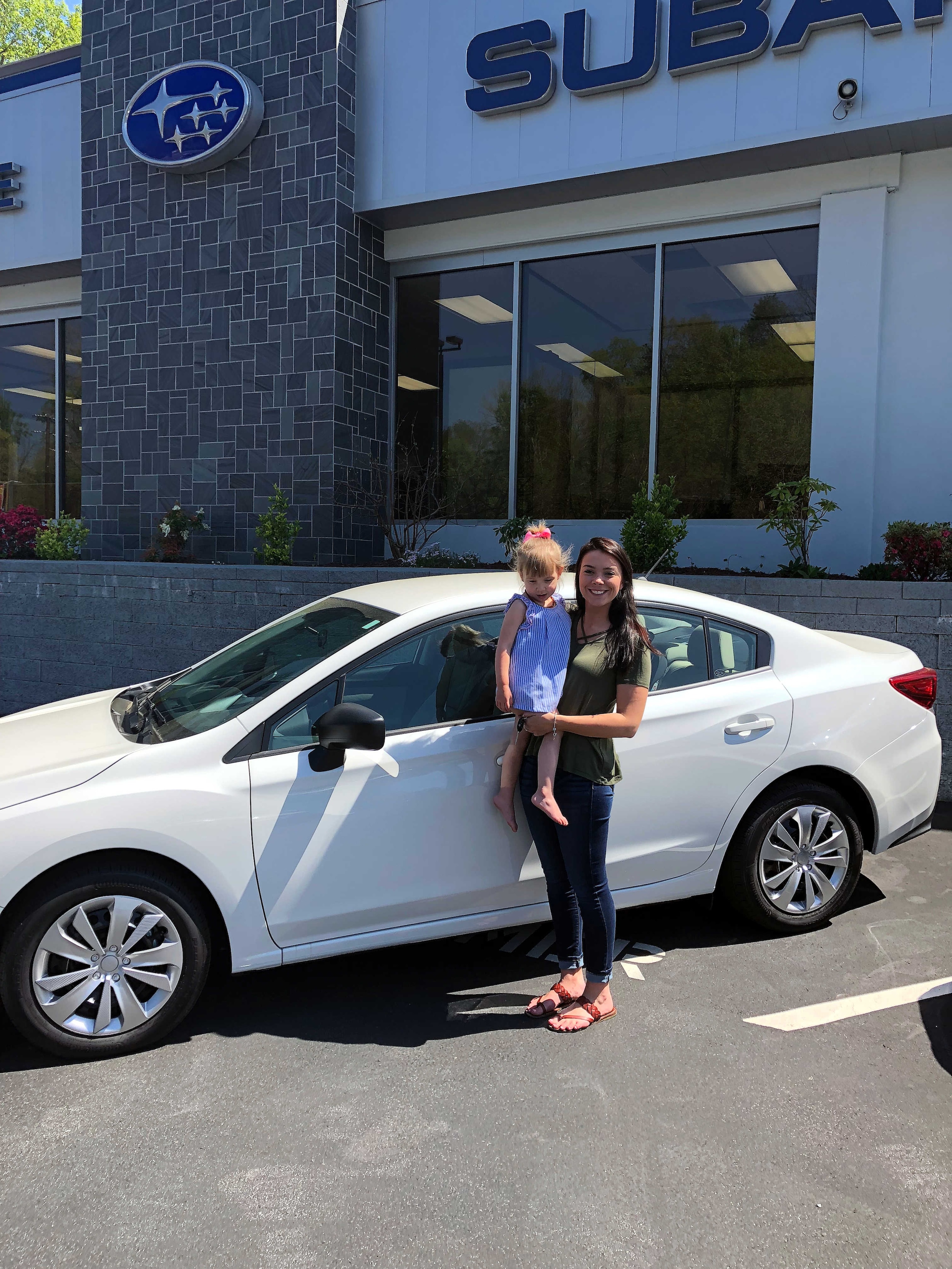 This is Ashley's first Subaru and is a full time student. Adleigh is 3 years old & loves the outdoors.
Adleigh is Buck's grand daughter. We wish you both countless safe miles in your new Subie!