Welcome to the Prestige Family, Kathleen Rowles (pictured here on the right). Kathleen loved her 2009 Subaru Impreza Outback Sport, but was looking for something new and shiny. So, Kristina, Kathleen's partner (pictured on the left) contacted her friend, Internet Sales Manager, Delina Hensley and they set an appointment to take a look.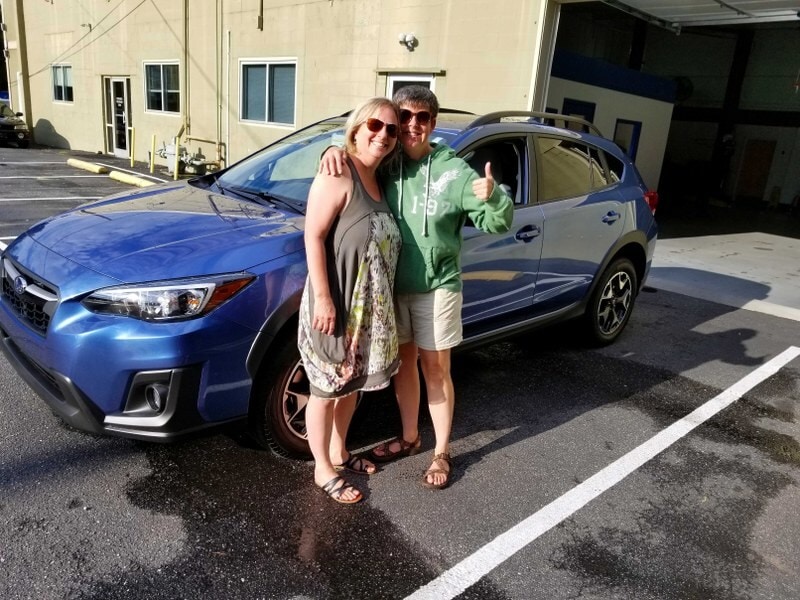 Upon arriving, she compared the Crosstrek and the Forester, but decided that the Crosstrek was just perfect for what she needed. So, she settled on this brand new, 2019 Subaru Crosstrek Premium in quartz blue.
Thank you so much for doing business with us, Kathleen! We hope you enjoy many more adventures in your new Subie!