Congratulations to Darrin W. of Asheville on his new WRX - assisted by Kim Richardson in Internet Sales.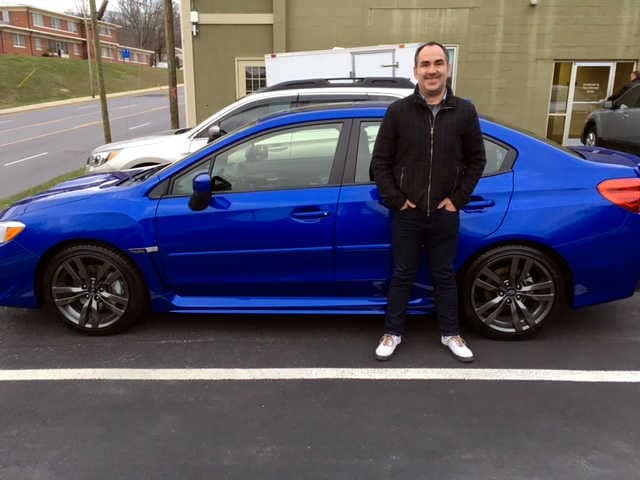 Darrin traded in his 2015 Subaru Outback for this beautiful 2017 WR Blue Pearl WRX. The Outback performed excellently, but Darrin was looking for something more compact and dynamic. There's no doubt he's got that now! All the Subaru safety and reliability in a racing track-ready sedan.
Thanks for choosing Prestige (again!) for your sporty new Subaru. We wish you many safe, pulse-racing miles carving up these Asheville curves!