Welcome to the Prestige Family Anthony (pictured left) & Congratulations on your 2018 Crosstrek in Cool Gray Khaki, assisted by Sales Specialist – Travis Taylor (pictured right).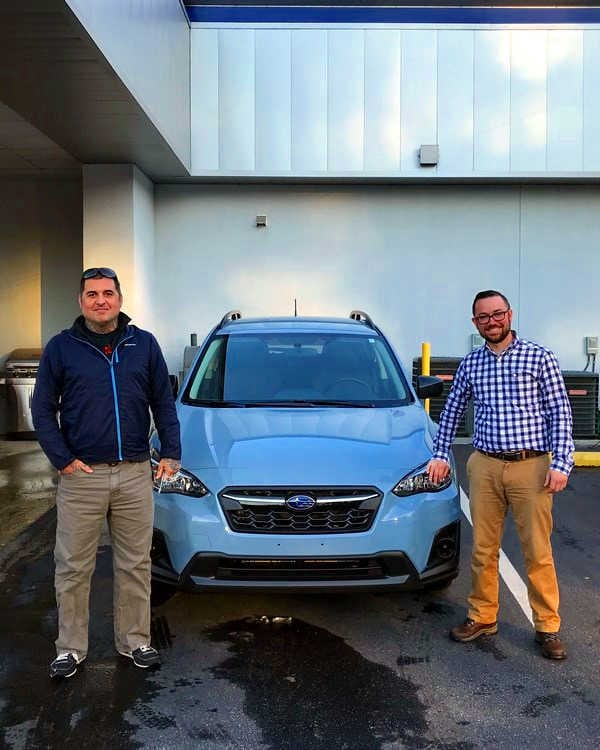 Anthony purchased his 2nd Subaru from Prestige Subaru this week. In total, it is the third Subaru that he has owned. He works in Atlanta but lives here in Asheville so he needs a reliable vehicle for the commute.
Thank you Anthony for coming back to Prestige for your Subaru needs!