Welcome to the Prestige Family Alberto Toledo & Barbara Caylor. Congratulations on your new 2017 Outback Limited 3.6R, assisted by Sales Specialist - Efrain ' Mo ' Alamo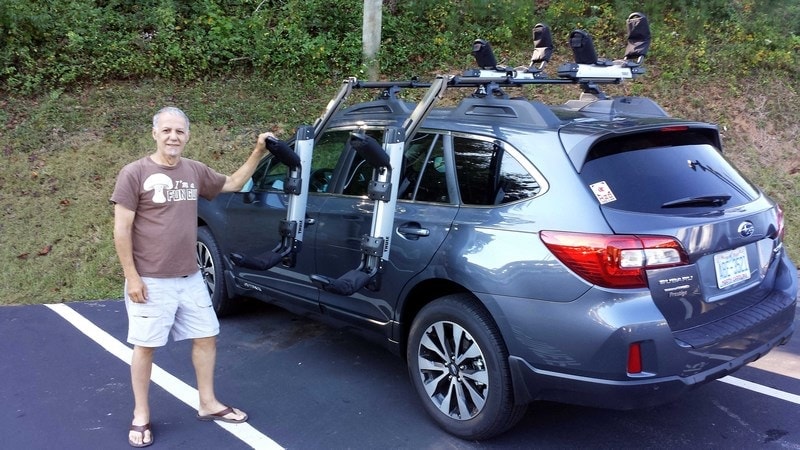 This Outback is very unique in that it is topped with a rack system the owners dubbed ' The Moose ' when not carrying its intended payload. This specialty rack system by THULE allows easy loading/unloading of gear and looks like a moose when viewing the vehicle with no gear.
We appreciate your trust & selecting us for your new Outback. We wish you many safe & enjoyable miles!