Stop by, say hi and give one of the most precious gifts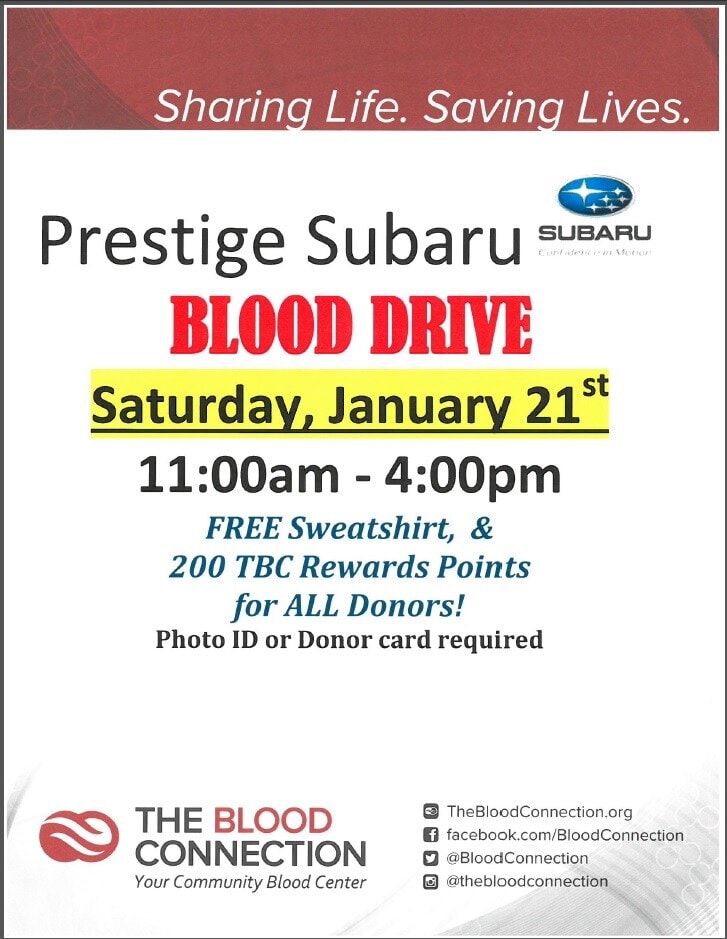 Join us helping others on Saturday, January 21st, 2017 here at Prestige Subaru. We are hosting a Blood Drive between 11am - 4pm at the Adventure Center Building, 599 Tunnel Road, in front of the Express Lube Center. A Free Sweatshirt to those who give blood (while supplies last). Stop by, say hi and give one of the most precious gifts. Please help us spread the word!


_________________________________________________________________________________________________________________________
Asheville Humane Society Receives Over $23,500 from Subaru's "Share the Love" Event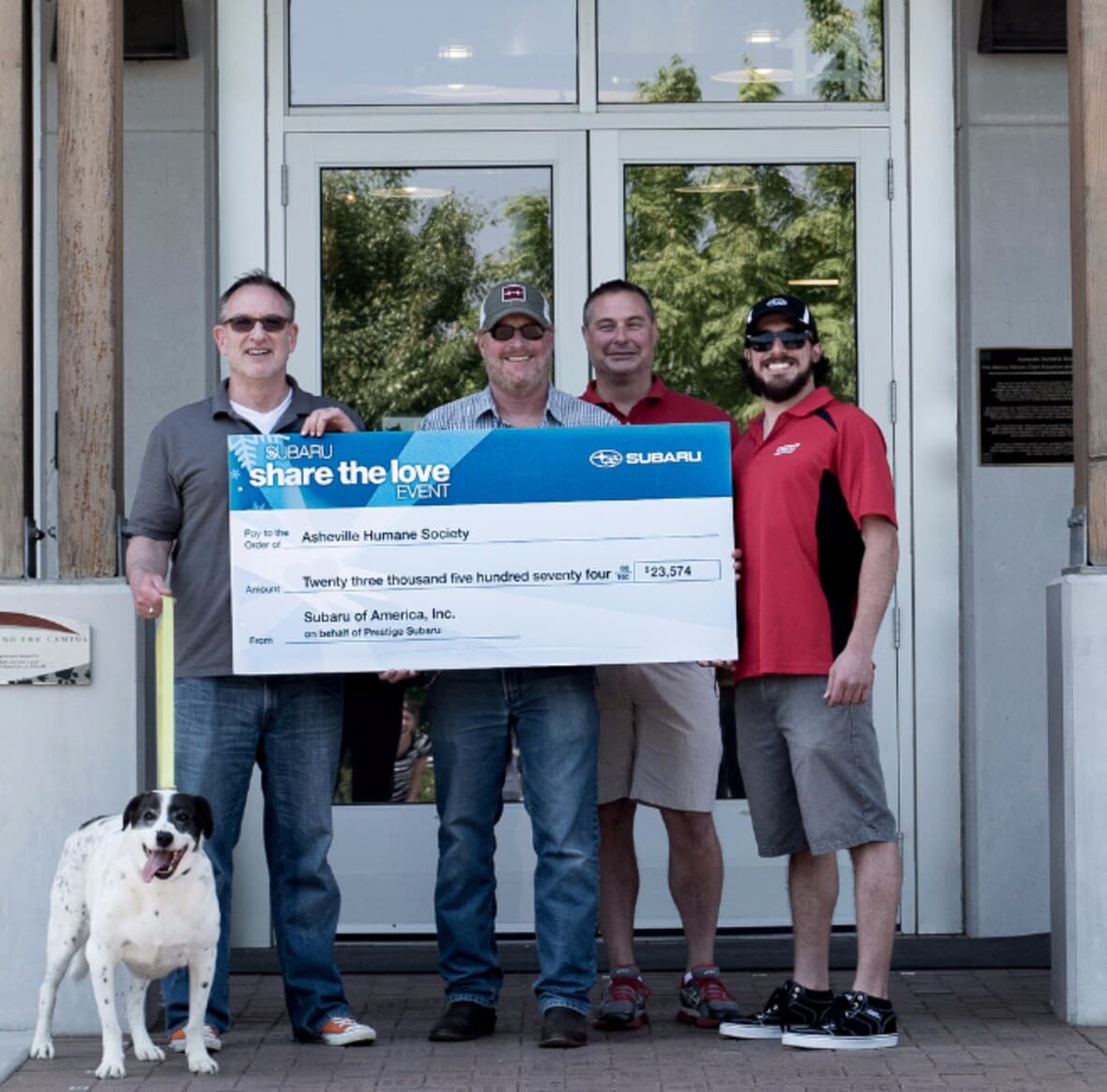 Asheville, NC - Prestige Subaru selected Asheville Humane Society as the Hometown Charity for the "Share the Love" event which kicked off November 19, 2015 and ran through January 2, 2016. The event brought in $23,574 and the check was recently presented to Asheville Humane Society by Prestige Subaru. Subaru of America donated $250 for each new car bought or leased, allowing the buyer to choose from five national charities and Asheville Humane Society.
 
Tracy Elliott, Executive Director of Asheville Humane Society said, "Asheville Humane Society is incredibly grateful for the support we have received once again from Prestige Subaru, Subaru of America, and our community. This generous donation will further our mission to give animals in our community the best possible care so they can not only live, but thrive."

Prestige Subaru's Anthony Pelle was thrilled that event donations would support animals in need. "We are very excited to present Asheville Humane Society with another check from our annual 'Share the Love' event. They sincerely go above and beyond making sure that each animal gets the care they need and deserve," said Pelle.

Asheville Humane Society is dedicated to promoting the compassionate treatment of animals in our community through education, sheltering and adoption. Asheville Humane Society is a private, non-profit, 501(c) (3) organization focused on saving lives of homeless animals. Visit our website at www.ashevillehumane.org.

__________________________________________________________________________________________________________________________
Dining Out for Life  - April 2015